Get a quote
Here you can choose which agent you would prefer to be contacted by.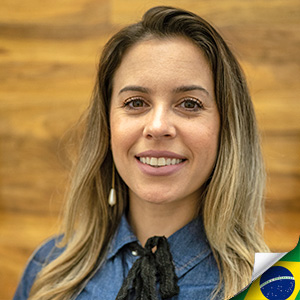 Gianda Oliveira
Marketing Executive
Hi, my name is Gianda. I'm a journalist and a photographer and besides beautiful scenery and rich culture I've also found the ideal place to improve my English here in Dublin. My journey was well planned, so I have all the experience needed to help you.  It will be a pleasure to share my successes and mistakes I've made with you and also to guide you in the best way.
Believe me, the dream of exchange is super affordable. Count on me and my support and we'll make it come true for you too!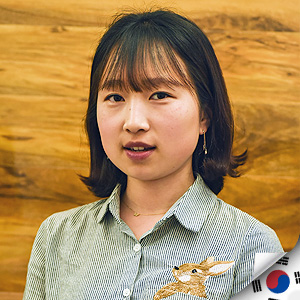 Nanhee Lee
Marketing Executive
Hi! My name is Nanhee. I am from South Korea. In my last job in Korea I had to have a good level of English, which I didn't have at the time, and that's why I decided to come and study English in Ireland. I recommend this country if you want to study English, make friends and travel around Europe, so it's 'killing two birds with one stone. If you have any questions or doubts about coming to Ireland, do not hesitate to contact me and feel free to ask me anything.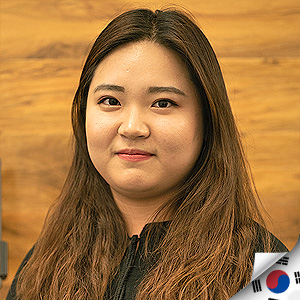 Nam Ajeong
Marketing Executive
Hi, my name is Ajeong. In Korea I studied statistics at university and now I'm studying English in Dublin. I came to Dublin alone and it was a big challenge for me at the beginning, but it has also been a great experience so far. So I know that moving to a foreign country to learn English or to live there is difficult and can come with many problems, but we can work together and we solve those problems! I'm looking forward to helping you!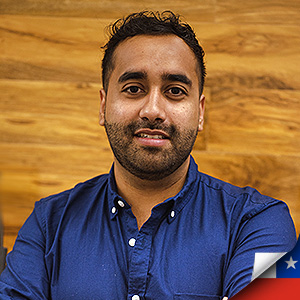 Sebastian Guzman
Marketing Executive
Hi there! My name is Sebastian and I´ve been living in Ireland since 2017. When I finished my degree in Journalism in my country, I decided to come to Dublin to improve my English level. I have had the opportunity to experience Ireland at first hand, so for me, It would be a pleasure to help make your dreams come true. In this city, I have been able to make several friends and live the Irish culture. If you have any question about the exchange experience, you can count on me! Let's talk!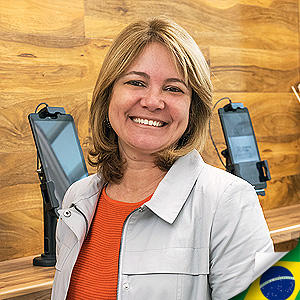 Marcia Montan
Marketing Executive
Hello, my name is Marcia, I'm 46 years old and I'm married. I have two children and I decided to move to Ireland in 2016. Now I know I made the right choice then. I'm happy and I feel accomplished here. In the beginning it wasn't easy, and for this reason, with my experience, now I'm confident I am able to help you and make it easier for you. I'm excited to support in your coming to Dublin.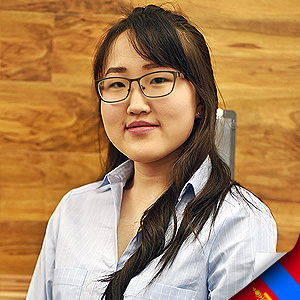 Gantsetseg Otgonsuren
Marketing Executive
Hi, my name is Gantsetseg Otgonsuren, Gan for short. I am from Mongolia. I've been living in Ireland for 10 years. Ireland is such a nice place to study in. I am studying Business Management now that I 've completed my English course. There is a saying "If you can speak English, then you have the leg to walk" meaning you can make a living anywhere you go if you can communicate in English. I wish to use this experience and knowledge I have gained over the years of living here to help you make your dream come true!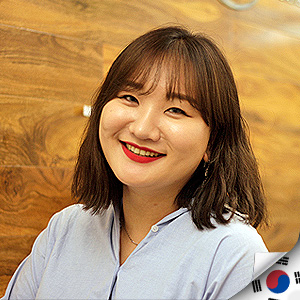 Sora Park
Marketing Executive
My name is Sora and I am from South Korea. I've been living in Dublin since February 2017. I taught singing to students for 8 years in Korea. I help students to achieve their goals. I know it's hard to make a decision to move to a different part of the world, but we can help you with anything you might need. I'm here to give you tips about Dublin. If you want new experiences in a new place, come to Dublin!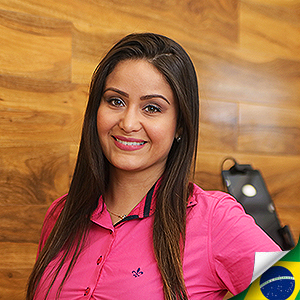 Eloá Oliveira
Marketing Executive
Hello, my name is Eloá Oliveira. I'm Brazilian, I'm married and I have a degree in business administration along with vast experience in the commercial field.  Looking for new challenges, I left home very early to pursue my personal goals. I got married and we started to plan for the future. Today we are both working and studying in Ireland. Whether you dream big or small, an exchange abroad is possible for anyone. Go for it!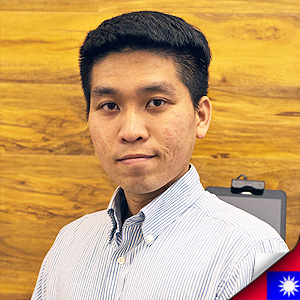 Tony Hsiao
Marketing Executive
Hello, my name is Tony, I come from Taiwan and I have been living in Ireland since April 2017. This is my second year in this country and I can say I quite love it here. It makes me happy to be able to do things I love doing, such as making new friends from all around the world, learning English, getting to know new cultures and broadening my horizons. Every day here brings you something new and makes your life richer and more colourful. If you want to know more about Ireland, not only about studying here, but also working and travelling, feel free to ask me. We all live once and why not do something for yourself and make your life a little bit different.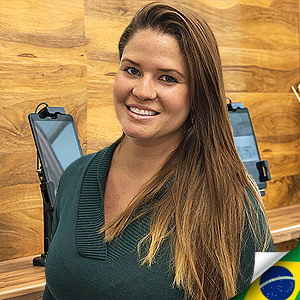 Marina Brandão
Marketing Executive
Hi, my name is Marina Brandão, I'm a 30 year old Tourism graduate from Rio. Even before I finished my college I had a dream of studying English abroad. Last year I decided to change my life and start a new career outside Brazil. I decided to live and study English in Ireland. And with the support and encouragement of my family, since January 2018 I have been living this dream.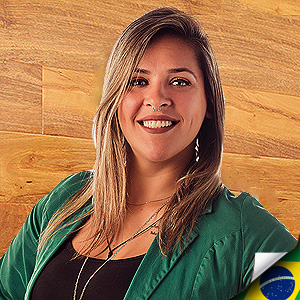 Leiliane Pustiglione
Marketing Executive
Hi! First of all, I am here to help you and it' my pleasure! I left Brazil in 2013 and since then I've been helping students to realise their dream of living abroad. I lived in Dublin for 3 years and currently I live in Spain. I am excited to show you how you can study and work in Ireland. I can also help you and tell you more about how easy it is to travel around the world. I will share all my knowledge and experience with you! I believe that everyone should experience living in a different culture. Looking forward to talking to you!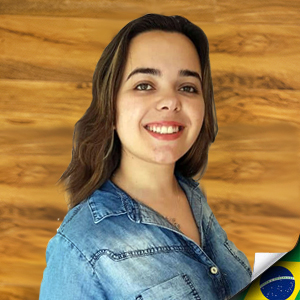 Ana Carolina
Marketing Executive
Hi, my name is Ana. I'm Brazillian, I'm 23 years old and I have a Bachelor degree in International Relations. Since the moment I started my graduation I felt the need to improve my English. I realized that coming to Ireland and study at Academic Bridge would give me the opportunity to get a better job and persuade my dream that is to be a professor. I came to Dublin to make my dreams come true and to have an amazing experience abroad, let me help you to do the same.