October is one of our favourite months for sure! Mainly because it is Halloween time and we know you all love it!
This month we have many activities for you!
How about learning vocabulary about music? Boosting your writing skills? Getting familiar with health issues vocabulary and expressions or even discovering more about current affairs? Our Conversation Classes this month can offer you all of that!
For those who love travelling, we have our first Autumn trip on the way! On the 12th we are going to Wicklow and you can book your place at the reception!
Our CV Preparation and English for Job interviews workshops are taking place on the 21st and 30th respectively! Make sure you have signed up at the reception and guaranteed your place!
We are also delighted to announce that this month we will learn more about Korean Culture! It's time for our 2019 Korean Day!
And finally, for the Halloween fans out there! We have many activities for you to get involved in!
Our traditional Halloween party is taking place at Diceys on the 31st! But you'd better pick a costume before that because on the 25th we will have Halloween Day at school and everybody is more than welcome to come dressed up! We will have a competition for best costume!
We will also have Horror Movie night at Gardiner, a Pumpkin Carving Workshop and competition and for the brave ones, we are taking you to The Nightmare Realm! Are you ready to face the mazes full of bizarre creatures?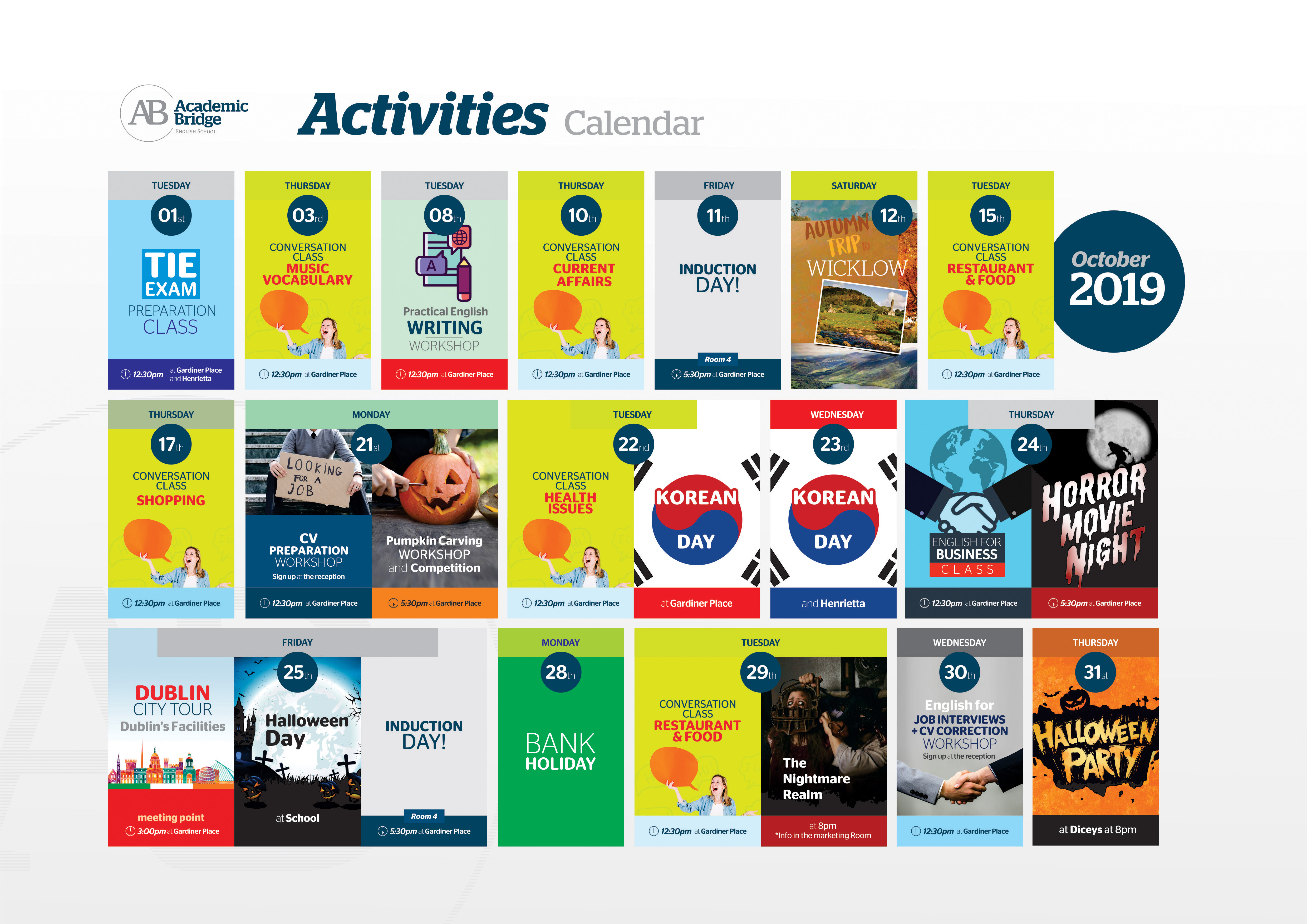 We wish you a great month! See you there 🙂
Academic Bridge