Here you can choose which agent you would prefer to be contacted by.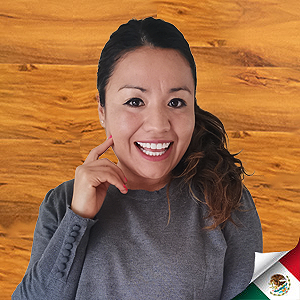 Guadalupe Arcos
Student Advisor
Hello, my name is 
Guadalupe
Arcos. I'm 35 years old and I have a degree in Communication back in Mexico. I worked in a radio station as a journalist for over 10 years. One day, I decided to change my life, and my dream brought me here. In the beginning, it wasn't easy, but I did it and with every struggling step I get closer to where I want to be. Ireland is a magical place that has given me much joy. Today I have a life full of happiness and amazing people that I met on my journey. It has been one of my best decisions ever and I would do it all over. Now I'm really happy to help you reach your goals which, like mine, looked impossible and far away. I'm a proud Mexican and I'm supporting Mexicans abroad, so I can point you in the right direction.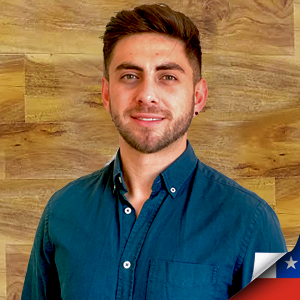 Camilo Afanistico
Student Advisor
Hi there! My name is Camilo and I am here to help you make your dreams come true.
Like you, I needed to improve my English and studying at Academic Bridge has been one of the best experiences in my life. Not only did I get to learn a second language, I also had the best teachers and met people from all over the globe who became my family.
I really enjoyed soaking up the Irish culture.
Now it's your turn and what better way to do it than with experts in the field. Come to Dublin for new experiences and opportunities!
I am here for you!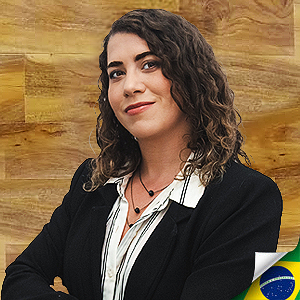 Camila Marchiori
Student Advisor
Hi, My name is Camila Marchiori. I'm from Brazil and I am currently living in Dublin. I have a degree in Pedagogy, and I have always been fascinated by how people learn and grow through knowledge. When I decided to do my exchange programme, I had no doubts that Academic Bridge was the best choice to improve my  English. Now it is my turn to guide you on this incredible journey! I would be really glad to help you discover all the wonders Dublin has to offer while you study here with us. It will be my pleasure to answer all your questions.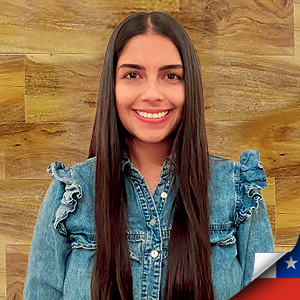 Ximena Aguilera
Student Advisor
Hello!
My name is Ximena Aguilera, I'm from Chile and I'm a business administration engineer. 
After working for more than 6 years in consulting, I decided to leave everything behind and chase my dreams. 
I always wanted to travel and study English. I had so many questions and was afraid to travel alone, not knowing anyone or anything. 
I finally decided to study English in Ireland and I'm  currently living in Dublin. 
This exchange has allowed me to build great friendships, enjoy my life, and to get to know myself better. 
It has also taught me to appreciate life in all its glory. 
I would love to help you with all your questions about your exchange! 
It will be my pleasure to accompany you and give you the best advice to achieve your dream!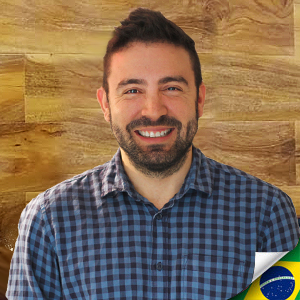 Anderson Christian
Student Advisor
Hi, I'm Anderson and I came to Dublin with my wife in 2017. I'm from Natal, and as a good "nordestino" helping people is in my blood. I would love to answer all your questions about living abroad in the best way. I attended Academic Bridge and I liked it so much that I renewed my course twice. This is the reason why I'm glad to be part of the team, helping more people make the best choice. Talk to me and get all the tips you need to be successful in your cultural exchange experience.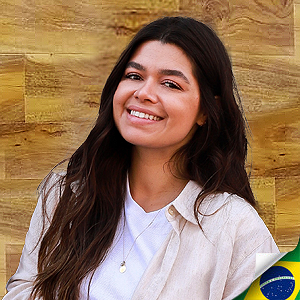 Paula Vieira
Student Advisor
Hello, I'm Paula Vieira, originally from Santa Catarina, Brazil, and have been calling Dublin home since 2018. As a Sales Executive, Student Advisor, and former Academic Bridge student, I've immersed myself in Dublin's vibrant culture and improved my English skills.
I invite you to join me on this transformative journey. Having been an exchange student myself, I understand your uncertainties, needs, and aspirations upon arriving in Dublin.
Rest assured, I'll be there to support you every step of the way. From finding the best accommodation to exploring hidden gems and providing a friendly ear, I'm dedicated to making your time in Dublin rewarding and enjoyable.
Dublin offers a rich history, breathtaking landscapes, vibrant arts, and a bustling social scene. Together, we'll unlock the secrets of this amazing city and create lasting memories.
Don't hesitate! Let's make your exchange experience worthwhile. Reach out to me for a quote and let me guide you through this exciting chapter of your life. I can't wait to welcome you to Dublin!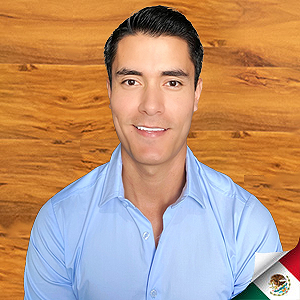 Saúl Gonzáles
Student Advisor
Hey! My name is Saúl.
I am the Mexican market Sales Advisor. I'm 31 years old and I'm currently living in Aguascalientes, Mexico. 5 years ago, I had the best experience of my life when I decided to move to Ireland and study English at Academic Bridge. As you may know, English has become essential to improve your academic and profesional growth. Doors will always be open if you are fluent in English. Also, if you love travelling and enjoy making new friends from all around the world, don't hesitate to come and experience Dublin. I will be very happy to share my experience with you and support you in anything you may need.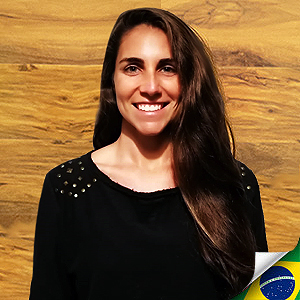 Anjouly Gonçalves
Student Advisor
Hello, my name is Anjouly and I'm 27 years old. I was born in Rio de Janeiro, Brazil and have a journalism degree. I have 4 different experiences as a foreign exchange student. I'm sure that I will never regret any of them because they were the best things I've done in my life. Today I work as a Marketing Executive at Academic Bridge. It makes me really happy to help students with everything they need to have just as an amazing experience as I did. Ireland is a very nice place to not just study English, but also work and have a great quality of life. I will always recommend it to everyone. It doesn't matter how old you are or where you are from.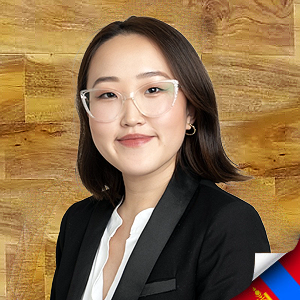 Gantsetseg Otgonsuren
Student Advisor
Hi, my name is Gantsetseg Otgonsuren, Gan for short. I am from Mongolia. I've been living in Ireland for 10 years. Ireland is such a nice place to study in. I am studying Business Management now that I 've completed my English course. There is a saying "If you can speak English, then you have the leg to walk" meaning you can make a living anywhere you go if you can communicate in English. I wish to use this experience and knowledge I have gained over the years of living here to help you make your dream come true!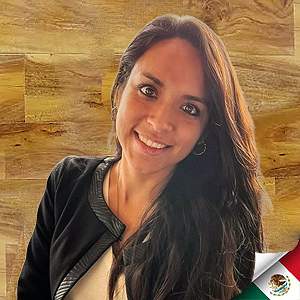 Cynthia Priscilla
Student Advisor
Hi, my name is Cynthia and I am Mexican. Based on my personal experience as a student in Dublin, I can tell you that Academic Bridge is an excellent school to learn and improve your English. Moving here has been one of the best decisions I have ever made. I have met people from many different countries and cultures. So if you are looking for an unforgettable experience, full of adventures, and to improve your English, I will be happy to help you. Do not hesitate to contact me.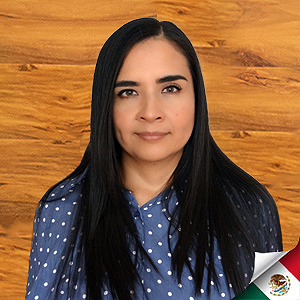 Paulina Cervantes
Student Advisor
Hi! My name is Paulina and I'm from Mexico City.
I moved to Ireland in 2016 with the idea of improving my English, as I needed it to get a better job.
AB College not only helped me improve, but they also helped me to gain confidence and meet new people from all over the world.
Travelling to Ireland has given me a lot of experience and the knowledge on how things work for a foreign student. I will be very happy to assist you and help you have a wonderful experience and to achieve your goals and dreams.
Do not hesitate to contact me! I'll be very happy to answer all your questions.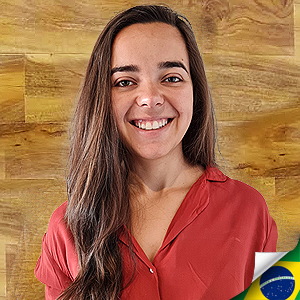 Ana Carolina
Student Advisor
Hi, my name is Ana. I'm Brazillian, I'm 23 years old and I have a Bachelor degree in International Relations. Since the moment I started my graduation I felt the need to improve my English. I realized that coming to Ireland and study at Academic Bridge would give me the opportunity to get a better job and persuade my dream that is to be a professor. I came to Dublin to make my dreams come true and to have an amazing experience abroad, let me help you to do the same.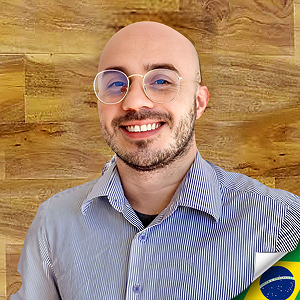 Márcio Batista
Student Advisor
Hello future AB Student!
My name is Márcio Batista and my profession is literally "selling good ideas" and being the daddy of little Marty, my dear son.
And as a good father, I must provide the best guidance and advice for anyone looking to invest in something, right?
Anyway, having more than 30 years of life experience, I can affirm that graduating in English was undoubtedly my best decision and the most important in my career to date.
When I founded my marketing, press advisory, and design companies, I sailed on the ocean of the ENGLISH LANGUAGE to seek the best references from abroad on the internet. IT MADE A TOTAL DIFFERENCE!
In Brazil, it usually takes years for a trend to really catch on, and it's not so different in the information market.
Talk to me and let's put you ahead of the world by studying English at Academic Bridge!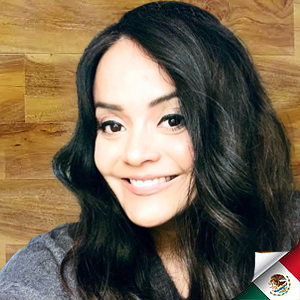 Cinthya Hernández
Student Advisor
Hello, my name is Cinthya and I'm originally from Mexico City. I'm a Communications and Culture Specialist. I've been living abroad for over 14 years, passing through Poland and Spain. I came to Dublin for family reasons and in the middle of this process I found the opportunity to improve my English at Academic Brigge. I also discovered the professional experience that Dublin offers.
The English language is necessary for economic and self-empowerment in your career. Learning with native teachers is a huge advantage to consolidate a good professional level and to take advantage of the opportunity to get to know the Irish culture and visit other amazing places in Europe.
I like helping people to adapt to new cultural environments and share my own experience. I would love to hear your professional expectations. I'm here to help you to discover Ireland and guide you in that process.
WORKING HOURS
Monday - Friday:
08:30 – 17:30
All rights reserved.
Academic Bridge Ltd - 2023