Here you can choose which agent you would prefer to be contacted by.
Oscar Vega
Marketing Executive
Hi, I'm Oscar, Students Advisor at Academic Bridge. I have 5 years of experience helping students to come to Ireland because I know that coming to study in Ireland is not only a life plan but it is also a dream for every student. That's why I am here to use my experience in order to help make your dream come true.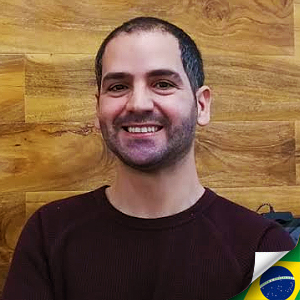 Nilo Cavalcanti
Marketing Executive
Hi, My name is Nilo and I have been living in Ireland since 2015. It was my dream to come to Ireland and study English. When I arrived in Ireland, Academic Bridge was where I did my exchange programme. I gained so much from being at this college. I would love to share this experience with you, to help you make your dreams of studying abroad and enjoying what Dublin has to offer come true. If you have any questions about the exchange programme, we can talk and it will be my pleasure to share my experience with you. 
So let's do it!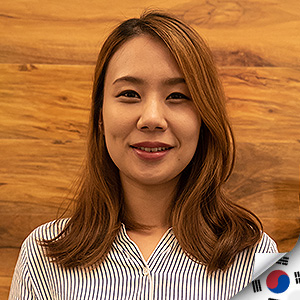 Jihee Kim
Marketing Executive
Hi, my name is Jihee and I'm a student advisor & a marketing executive. I have been living in Ireland since 2014. I know the feeling of most students when they first come to Ireland, it's a mix of being afraid and excited at the same time. I have been helping students studying in Ireland, giving them advice and useful information and I will do my best to help you as well as much as I can. It's time for new experiences in Ireland!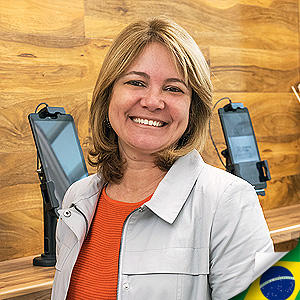 Marcia Montan
Marketing Executive
Hello, my name is Marcia, I'm 46 years old and I'm married. I have two children and I decided to move to Ireland in 2016. Now I know I made the right choice then. I'm happy and I feel accomplished here. In the beginning it wasn't easy, and for this reason, with my experience, now I'm confident I am able to help you and make it easier for you. I'm excited to support in your coming to Dublin.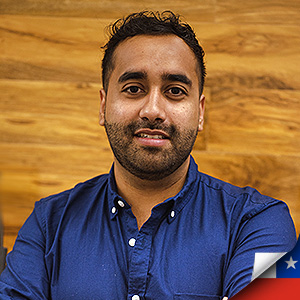 Sebastian Guzman
Marketing Executive
Hi there! My name is Sebastian and I've been living in Ireland since 2017. When I finished my degree in Journalism in my country, I decided to come to Dublin to improve my English level. I have had the opportunity to experience Ireland at first hand, so for me, It would be a pleasure to help make your dreams come true. In this city, I have been able to make several friends and live the Irish culture. If you have any question about the exchange experience, you can count on me! Let's talk!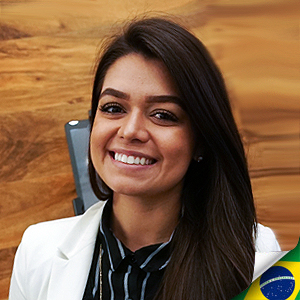 Paula Vieira
Marketing Executive
Hello, I'm Paula Vieira. I'm 23 years old and have a law degree. I was born in Santa Catarina, Brazil, but am currently living in Dublin, Ireland. Besides being a Marketing Executive, I am also an Academic Bridge student. For that reason, I can proudly affirm that this school was instrumental in my development in the English language. Every day, I experience new things as part of the exchange. As a result, I am fully aware of the insecurities, needs, and desires that a student may feel upon arriving in Dublin. I will always be available to help you. We will certainly provide you with the most rewarding and enjoyable experience you could have. Come and make your exchange worthwhile!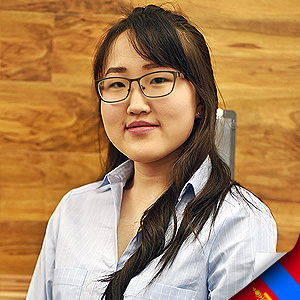 Gantsetseg Otgonsuren
Marketing Executive
Hi, my name is Gantsetseg Otgonsuren, Gan for short. I am from Mongolia. I've been living in Ireland for 10 years. Ireland is such a nice place to study in. I am studying Business Management now that I 've completed my English course. There is a saying "If you can speak English, then you have the leg to walk" meaning you can make a living anywhere you go if you can communicate in English. I wish to use this experience and knowledge I have gained over the years of living here to help you make your dream come true!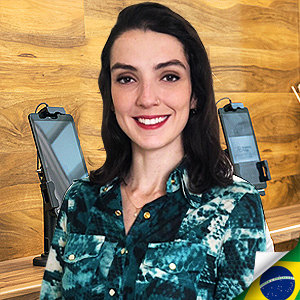 Nathália Mescolin
Marketing Executive
Hi there! My name is Nathália and I'm Brazilian. I studied English in Brazil for many years, but I realised that in order to improve more, I needed to go on an exchange. I decided to study at Academic Bridge and it was the best decision I have ever made. I've improved my English a lot, travelled to other countries, and also made many friends of different nationalities. I realised my dreams, and it will be a pleasure to help you realise your dreams as well. Count on me for everything you need and let's talk!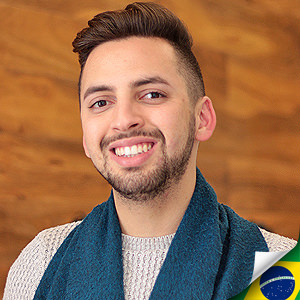 Willian Meirelles
Marketing Executive
I am a Brazilian living in Dublin since April 2016. Dublin is such an amazing place and every day I'm seeing my dreams come true. I'm here to help every student from Brazil achieve their goals and repay the kindness I received upon arrival. Living abroad is an incredible experience and I'll help you to adapt to living in Dublin. I can't wait to see you here.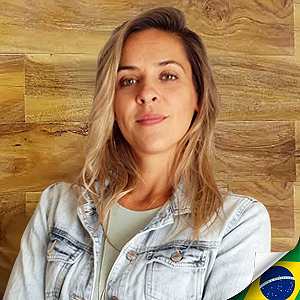 Leiliane Gonçalves
Marketing Executive
Hi! First of all, I am here to help you and it's my pleasure! I left Brazil in 2013 and since then I've been helping students to realise their dream of living abroad. I lived in Dublin for 3 years and currently I live in Spain. I am excited to show you how you can study and work in Ireland. I can also help you and tell you more about how easy it is to travel around the world. I will share all my knowledge and experience with you! I believe that everyone should experience living in a different culture. Looking forward to talking to you!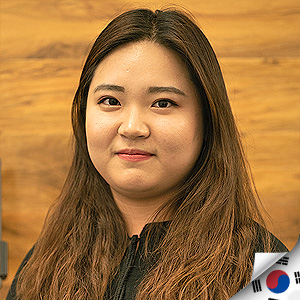 Nam Ajeong
Marketing Executive
Hi, my name is Ajeong. In Korea I studied statistics at university and now I'm studying English in Dublin. I came to Dublin alone and it was a big challenge for me at the beginning, but it has also been a great experience so far.
So I know that moving to a foreign country to learn English or to live there is difficult and can come with many problems, but we can work together and we solve those problems! I'm looking forward to helping you!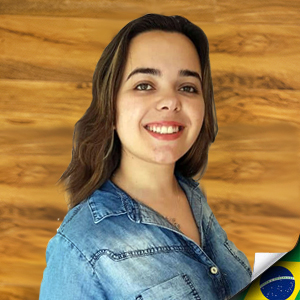 Ana Carolina
Marketing Executive
Hi, my name is Ana. I'm Brazillian, I'm 23 years old and I have a Bachelor degree in International Relations. Since the moment I started my graduation I felt the need to improve my English. I realized that coming to Ireland and study at Academic Bridge would give me the opportunity to get a better job and persuade my dream that is to be a professor. I came to Dublin to make my dreams come true and to have an amazing experience abroad, let me help you to do the same.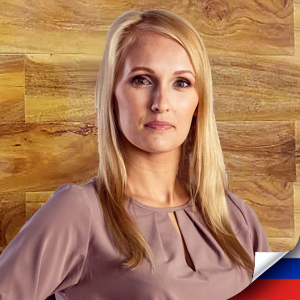 Julia Kocherzhuk
Marketing Executive
Hi, my name is Julia and I am the ambassador of Academic Bridge in Russia. I'm here to help Russian-speaking people through the whole process, from choosing an English course and getting a visa, to having a great time in Dublin. Make your dream come true!
WORKING HOURS
Monday - Friday:
9:00 – 18:00
All rights reserved.
Academic Bridge Ltd - 2019