Here you can choose which agent you would prefer to be contacted by.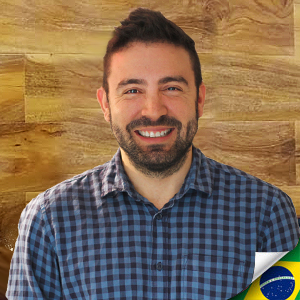 Anderson Christian
Student Advisor
Hi, I'm Anderson and I came to Dublin with my wife in 2017. I'm from Natal, and as a good "nordestino" helping people is in my blood. I would love to answer all your questions about living abroad in the best way. I attended Academic Bridge and I liked it so much that I renewed my course twice. This is the reason why I'm glad to be part of the team, helping more people make the best choice. Talk to me and get all the tips you need to be successful in your cultural exchange experience.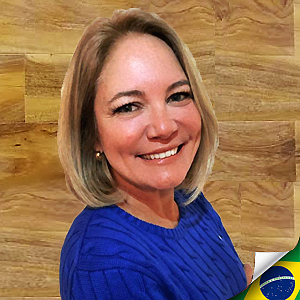 Marcia Montan
Student Advisor
Hello, my name is Marcia, I'm 46 years old and I'm married. I have two children and I decided to move to Ireland in 2016. Now I know I made the right choice then. I'm happy and I feel accomplished here. In the beginning it wasn't easy, and for this reason, with my experience, now I'm confident I am able to help you and make it easier for you. I'm excited to support in your coming to Dublin.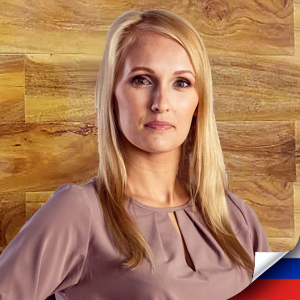 Julia Kocherzhuk
Student Advisor
Hi, my name is Julia and I am the ambassador of Academic Bridge in Russia. I'm here to help Russian-speaking people through the whole process, from choosing an English course and getting a visa, to having a great time in Dublin. Make your dream come true!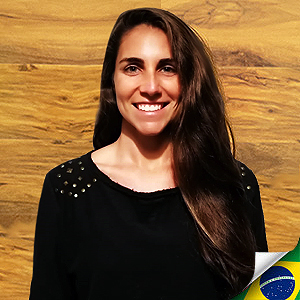 Anjouly Gonçalves
Student Advisor
Hello, my name is Anjouly and I'm 27 years old. I was born in Rio de Janeiro, Brazil and have a journalism degree. I have 4 different experiences as a foreign exchange student. I'm sure that I will never regret any of them because they were the best things I've done in my life. Today I work as a Marketing Executive at Academic Bridge. It makes me really happy to help students with everything they need to have just as an amazing experience as I did. Ireland is a very nice place to not just study English, but also work and have a great quality of life. I will always recommend it to everyone. It doesn't matter how old you are or where you are from.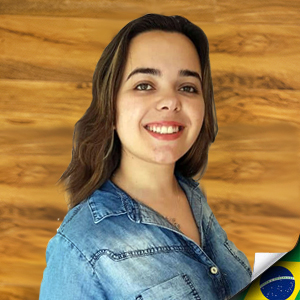 Ana Carolina
Student Advisor
Hi, my name is Ana. I'm Brazillian, I'm 23 years old and I have a Bachelor degree in International Relations. Since the moment I started my graduation I felt the need to improve my English. I realized that coming to Ireland and study at Academic Bridge would give me the opportunity to get a better job and persuade my dream that is to be a professor. I came to Dublin to make my dreams come true and to have an amazing experience abroad, let me help you to do the same.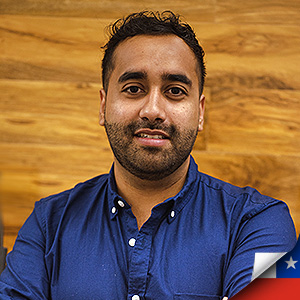 Sebastian Guzman
Student Advisor
Hi there! My name is Sebastian and I've been living in Ireland since 2017. When I finished my degree in Journalism in my country, I decided to come to Dublin to improve my English level. I have had the opportunity to experience Ireland at first hand, so for me, It would be a pleasure to help make your dreams come true. In this city, I have been able to make several friends and live the Irish culture. If you have any question about the exchange experience, you can count on me! Let's talk!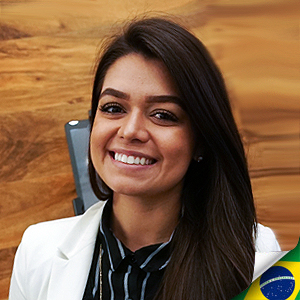 Paula Vieira
Student Advisor
Hello, I'm Paula Vieira. I'm 23 years old and have a law degree. I was born in Santa Catarina, Brazil, but am currently living in Dublin, Ireland. Besides being a Marketing Executive, I am also an Academic Bridge student. For that reason, I can proudly affirm that this school was instrumental in my development in the English language. Every day, I experience new things as part of the exchange. As a result, I am fully aware of the insecurities, needs, and desires that a student may feel upon arriving in Dublin. I will always be available to help you. We will certainly provide you with the most rewarding and enjoyable experience you could have. Come and make your exchange worthwhile!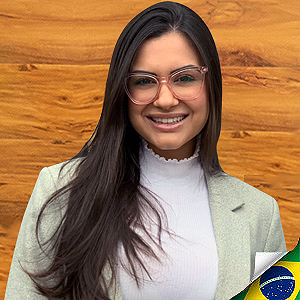 Ellen Paloma
Student Advisor
Hi there! My name is Ellen. I am 25 years old and from Brazil. Last year I decided that my priority was to improve my English and so I enrolled as a student at Academic Bridge. Having worked in engineering sales for a long time, English became an essential skill to master as it would lead to more work opportunities. Ireland has become one of my favorite countries, having already lived in four others. I am super passionate about travel and learning new cultures so it would be an absolute pleasure to talk and share my experience on studying, living, and working abroad with you. So, if you want to learn or improve your English, immerse yourself into a new culture, work and travel, you're in the right place. Don't hesitate to contact me.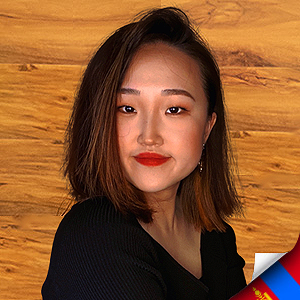 Gantsetseg Otgonsuren
Student Advisor
Hi, my name is Gantsetseg Otgonsuren, Gan for short. I am from Mongolia. I've been living in Ireland for 10 years. Ireland is such a nice place to study in. I am studying Business Management now that I 've completed my English course. There is a saying "If you can speak English, then you have the leg to walk" meaning you can make a living anywhere you go if you can communicate in English. I wish to use this experience and knowledge I have gained over the years of living here to help you make your dream come true!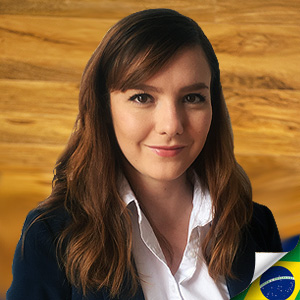 Nathalia Soares
Student Advisor
Hi! I'm Nathalia and I'm from Recife, Brazil. I have always dreamed about living and traveling the world, the first step was to improve my English and I had the pleasure of, not only living in Dublin but also sharing all my moments and experience on my instagram account (@projetoirlanda), now I'm moving forward and we can use my experience to help you to make your dream of studying abroad come true too!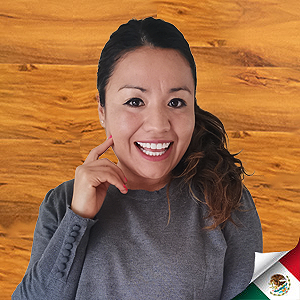 Guadalupe Arcos
Student Advisor
Hello, my name is 
Guadalupe
Arcos. I'm 35 years old and I have a degree in Communication back in Mexico. I worked in a radio station as a journalist for over 10 years. One day, I decided to change my life, and my dream brought me here. In the beginning, it wasn't easy, but I did it and with every struggling step I get closer to where I want to be. Ireland is a magical place that has given me much joy. Today I have a life full of happiness and amazing people that I met on my journey. It has been one of my best decisions ever and I would do it all over. Now I'm really happy to help you reach your goals which, like mine, looked impossible and far away. I'm a proud Mexican and I'm supporting Mexicans abroad, so I can point you in the right direction.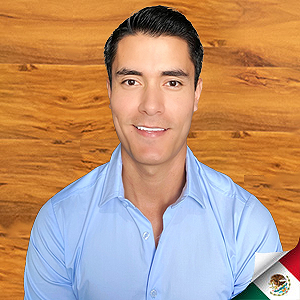 Saúl Gonzáles
Student Advisor
Hey! My name is Saúl.
I am the Mexican market Sales Advisor. I'm 31 years old and I'm currently living in Aguascalientes, Mexico. 5 years ago, I had the best experience of my life when I decided to move to Ireland and study English at Academic Bridge. As you may know, English has become essential to improve your academic and profesional growth. Doors will always be open if you are fluent in English. Also, if you love travelling and enjoy making new friends from all around the world, don't hesitate to come and experience Dublin. I will be very happy to share my experience with you and support you in anything you may need.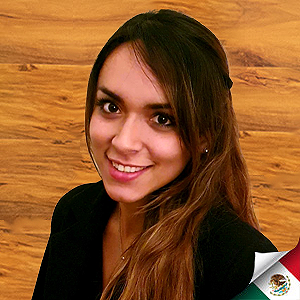 Cynthia Priscilla
Student Advisor
Hi, my name is Cynthia and I am Mexican. Based on my personal experience as a student in Dublin, I can tell you that Academic Bridge is an excellent school to learn and improve your English. Moving here has been one of the best decisions I have ever made. I have met people from many different countries and cultures. So if you are looking for an unforgettable experience, full of adventures, and to improve your English, I will be happy to help you. Do not hesitate to contact me.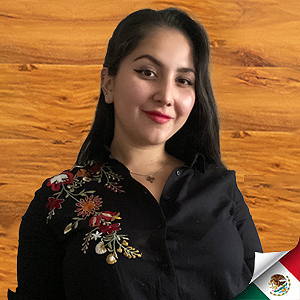 Paulina Castro
Student Advisor
Hi there! My name is Paulina, but you can call me Pau. I'm from Guadalajara city in Mexico, and yes, I'm "Tapatia". I've been living in Dublin for almost 4 years and I have a lot of experience, so I can help you with your 'odyssey'. I'm not going to lie. I know it's scary to move to the other side of the world, but trust me, it will be the best decision of your life! You will achieve so many goals: improve your English, make friends from different countries, and experience a new culture. In addition, you'll have the opportunity to work and travel and discover new places. I would love to help you have an amazing experience, just like me. You know, Mexicans always help everyone. Feel free to contact me and I will answer everything that you would like to know. 🙂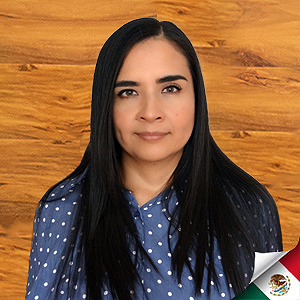 Paulina Cervantes
Student Advisor
Hi! My name is Paulina and I'm from Mexico City.
I moved to Ireland in 2016 with the idea of improving my English, as I needed it to get a better job.
AB College not only helped me improve, but they also helped me to gain confidence and meet new people from all over the world.
Travelling to Ireland has given me a lot of experience and the knowledge on how things work for a foreign student. I will be very happy to assist you and help you have a wonderful experience and to achieve your goals and dreams.
Do not hesitate to contact me! I'll be very happy to answer all your questions.
WORKING HOURS
Monday - Friday:
9:00 – 18:00
All rights reserved.
Academic Bridge Ltd - 2022